Anchor
Liji Badlands and Little Huangshan
Introduce
Liji Badlands are located on the banks of Beinan River in the northern suburbs of Taitung City. It's also known as the Liji Moon World with the Liji Mélange, known as "Taitung's geological national treasure." Liji Badlands were formed by plate movement, orogeny, weathering, and rain erosion. The rock with barely any plant growing on it is eroded by rainwater, forming lines of gullies on the surface, resulting in the moon-like appearance. This is now a preferred location for taking photos with a background of rough and deserted land.


The Liji Mélange is comprised of fine pellets of mudstone. Due to their tiny pores, ventilation and permeation are poor. With rainwater constantly washing and eroding the surface, gullies are formed, resulting in the ferocious looking badlands. Taking the boardwalk into the badlands is like walking into a natural museum of ecological history, which is guaranteed to be impressive. If you would like to take photos overlooking Liji Badlands from a distance, the entrance of Beinan Irrigation Canal or the Liji Bridge are the recommended spots.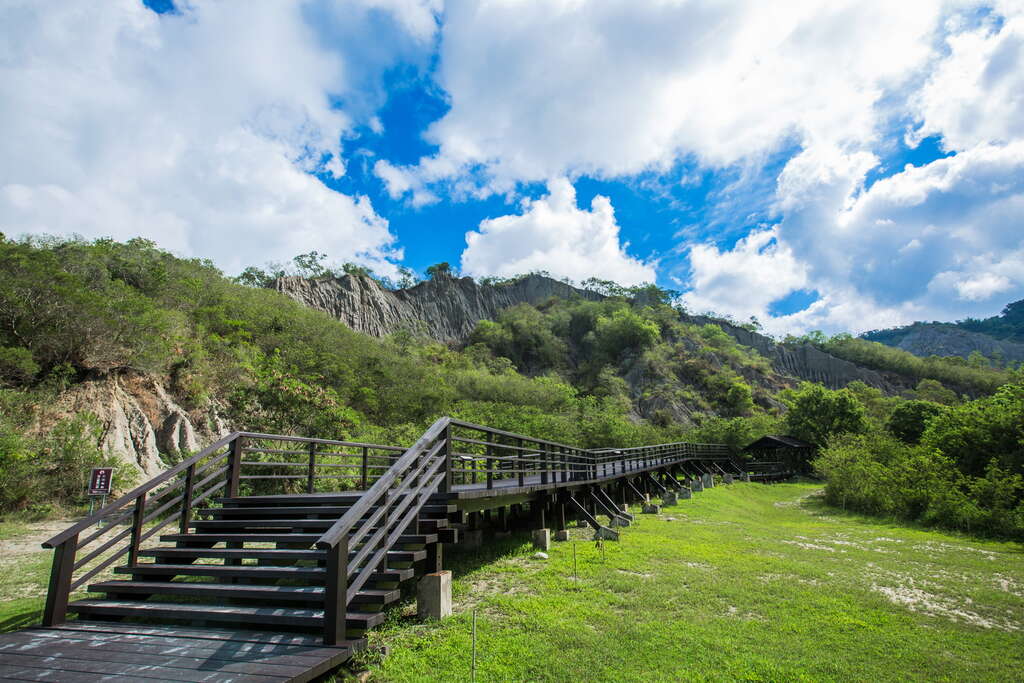 Right across Beinan River from Liji Badlands at the foot of the mountain, you will find a 2km wide cliff. This is the result of the Beinan Conglomerate, at the end of Central Mountain Range, being eroded by rainwater, known as "Little Huangshan." The Beinan Conglomerate, which is a part of the Eurasian tectonic plates, differs from the Liji Badlands, which belong to the Philippine tectonic plates. As a result, one can observe the consequences of the collision between the two tectonic plates at Liji Badlands.