Anchor
Introduce
Fun tips
-Visitors can see the waterfall after walking for less than 15 min on the trail.
-The newly renovated wooden trail is easy to walk on and suitable for short walks.
-Visitors can absorb the phytoncides from the forest while enjoying the view of the valley.

Luoshan Waterfall is located deep inside the Luoshan Recreation Area with a car park, shops, and washrooms nearby. Originally, the waterfall was hidden from the trail so one could only hear it, and not see it. With the renovation, the new trail is built along the mountain landscape and has an observatory deck beside the valley, enabling visitors to admire the waterfall by simply looking up. The view of the waterfall is like a silver chain hanging in the mountains. When looking down, visitors can see the valley and listen to the rumbling sound of the water when it flows past giant rocks.


The Luoshan Waterfall Trail is a circular trail that takes about 20 to 30 minutes to complete. There is a handrail throughout the trail. With such amenities, visitors can slow down their pace, admire the broad-leaved forest made up of plants such as elephant ears, bird-nest fern, and Chinese taro, and enjoy the healing power of nature.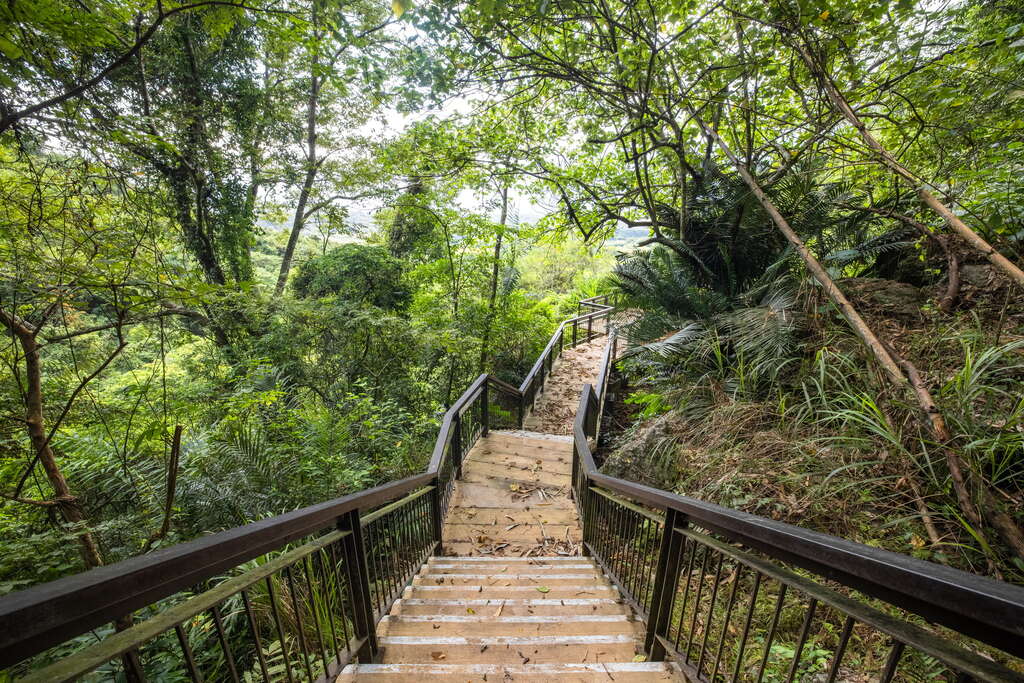 Hanging in the valley, Luoshan Waterfall is the waterfall traveling from upstream of Yancheng Creek, the branch of Luozai River. It is located near the fault line of the coastal mountains and is a result of orogeny. The waterfall is divided into two layers with water falling downwards diagonally. For the upper layer, the water moves outward for 100 m while the bottom layer has a height of 20 m. This gives a total height of 120 m. Visitors can enjoy the view of the waterfall from the observatory deck on the trail from the carpark. They can also walk onto the bridge and admire the Luozai River close-up in the east direction or overlook the East Rift Valley Plains and the Central Mountain Range. Looking across all the views here enables visitors to enjoy an overview of the simplicity and purity of the organic agriculture village in Luoshan.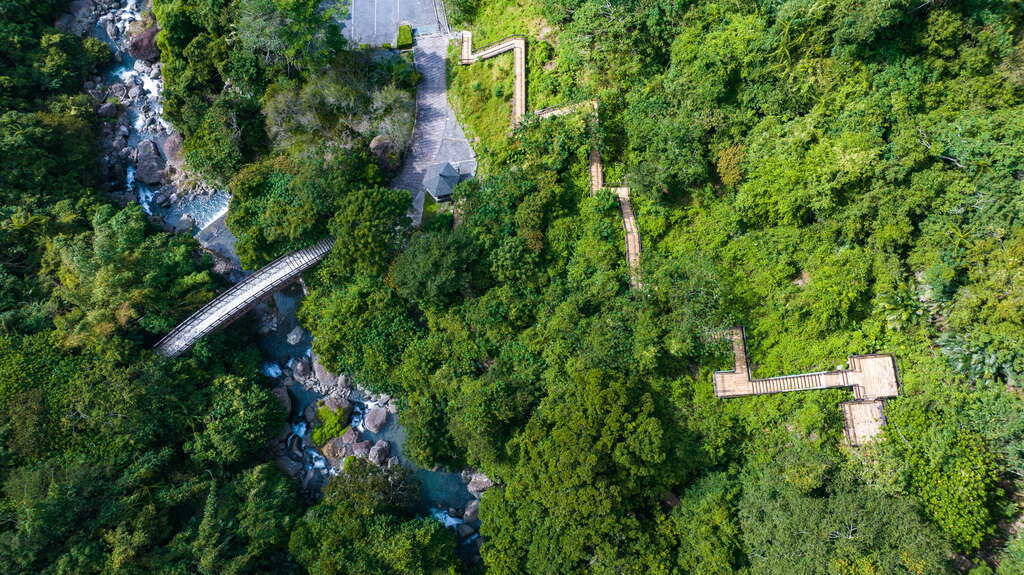 In the vicinity of Luoshan Waterfall are attractions such as the mud volcano and Luoshan Fish Pond. Visitors can visit these attractions after admiring the waterfall, exploring the wonders of the mud volcano, tasting the tofu made from the brine of the volcano, and learning about the aquatic plants in the fish pond. Visiting these attractions enables visitors to experience the unique tranquility of Luoshan.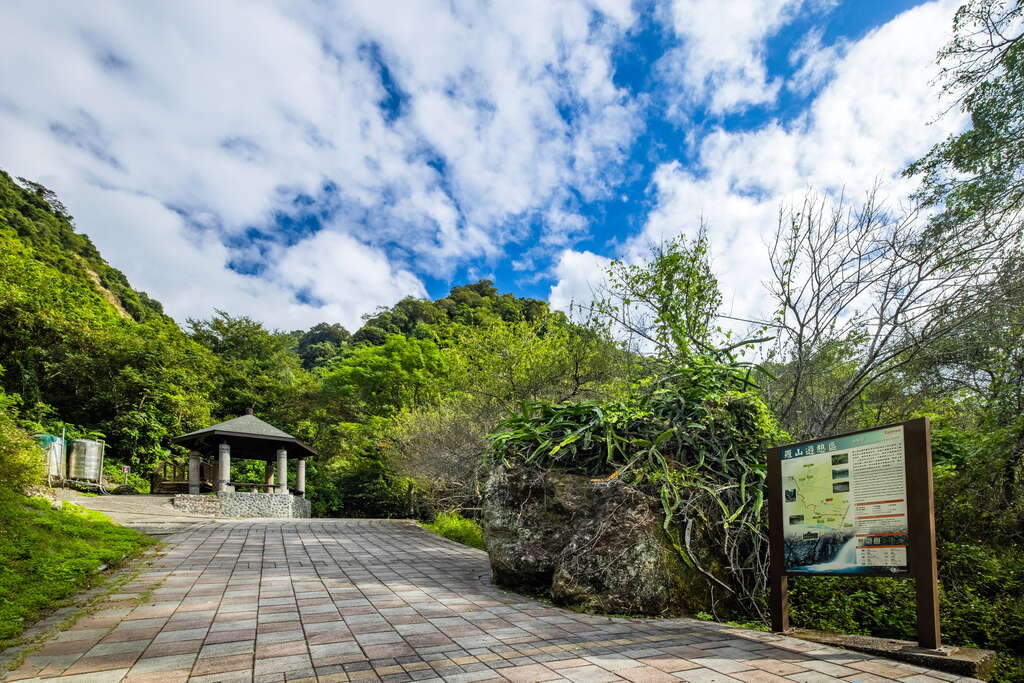 Facilities
Observation deck
Parking
Trails