Anchor
Firefly watching
Bike trail
Hiking
Free
Introduce
Fun tips
- April to May every year is Liyu Lake's firefly season.
- It is the recommended time to bike or hike around the lake.
- You can also try speed boats, rowing, or pedal boats.
- The local delicacy "live shrimps" is a must-try.

Liyu Lake is at the foot of Liyu Mountain in Chinan Village, Shoufeng Township. To the east of the lake is Liyu Mountain and hence the name. Liyu Lake can be divided into the areas of South Lake and North Lake. Around North lake, there are attractions including Mugu Muyu in Tongmen and Feicui (Emerald) Valley. South Lake is close to Chinan Forest Park, a popular scenic spot of Hualien. Various activities are available including the circular walking trail around the lake, the forest trail, and camping. During holidays, Liyu Lake is a popular spot for picnicking for the locals. During firefly mating season, pitch dark Liyu Lake will be lit by tiny spots of light from the fireflies. It is a great opportunity for a lesson and tour on ecology for schools, families, and tourists.

Liyu Lake ecological tour
Best time for firefly watching: April to May
Liyu Lake at nighttime is occupied by various frogs, including rice field frogs, Japanese Buerger's frogs, Latouche's frogs, Moltrechti's green treefrogs, Swinhoe's frogs, and ricefrogs. Each year in March to November at nighttime, there is a chance to spot fireflies. April and May are the mating season of Luciola cerata, a Taiwanese firefly. On a clear night, on the circular trail around the lake there is a good chance for you to see shiny little dots in the sky.

Important notices regarding firefly watching:
1.Please keep your voice down. Do not capture or take any firefly with you.
2.Wear long-sleeved shirts and pants to protect yourself from mosquitos.
3.The circular trail can be dark at night. You can bring a flashlight (but wrap it with red cellophane).
4.Do not point the flashlight directly at the fireflies.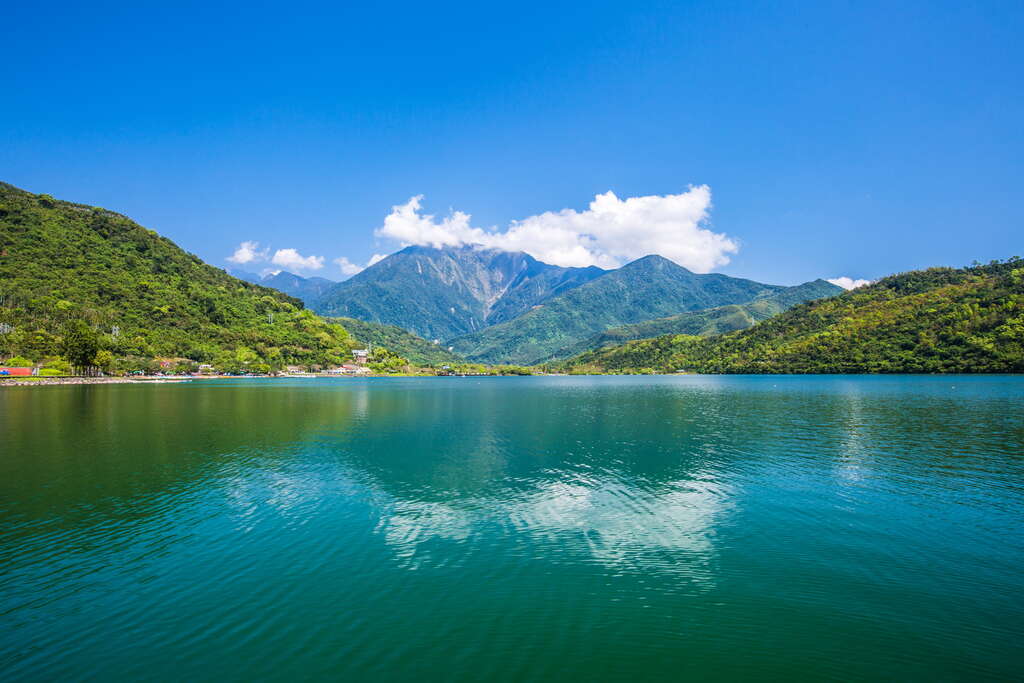 Hike or bike and enjoy the lakeside
Biking around the lake: about 30 minutes
Hiking around the lake about 1 to 1.5 hours
Liyu Lake has a 5km circular bike trail that allows bike riders to enjoy the pleasant lakeside. Liyu Mountain has an altitude of 601m. There are several forest trails. At the summit, from the lookout you can enjoy the view of the magnificent Central Mountain Range, Qilai Mountain, and Huadong Valley. It is an excellent hiking route that offers the best nature therapy and scenery.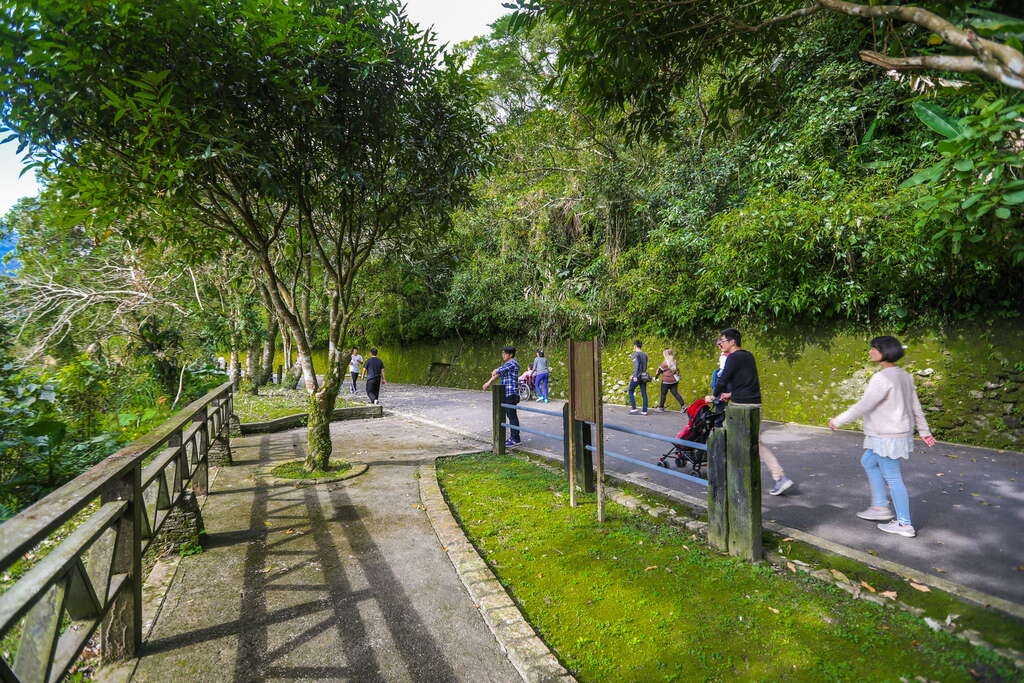 Boating around the lake
There are many water facilities at Liyu Lake. Visitors can take the swan pedal boats around the lake. If you're feeling tired, why not go to the Liyu Lake food court opposite to the harbor and try the local cuisines including taro, fried sweet potatoes, and fried shrimp cakes? Also order a plate of live shrimps, the local cuisine you must try!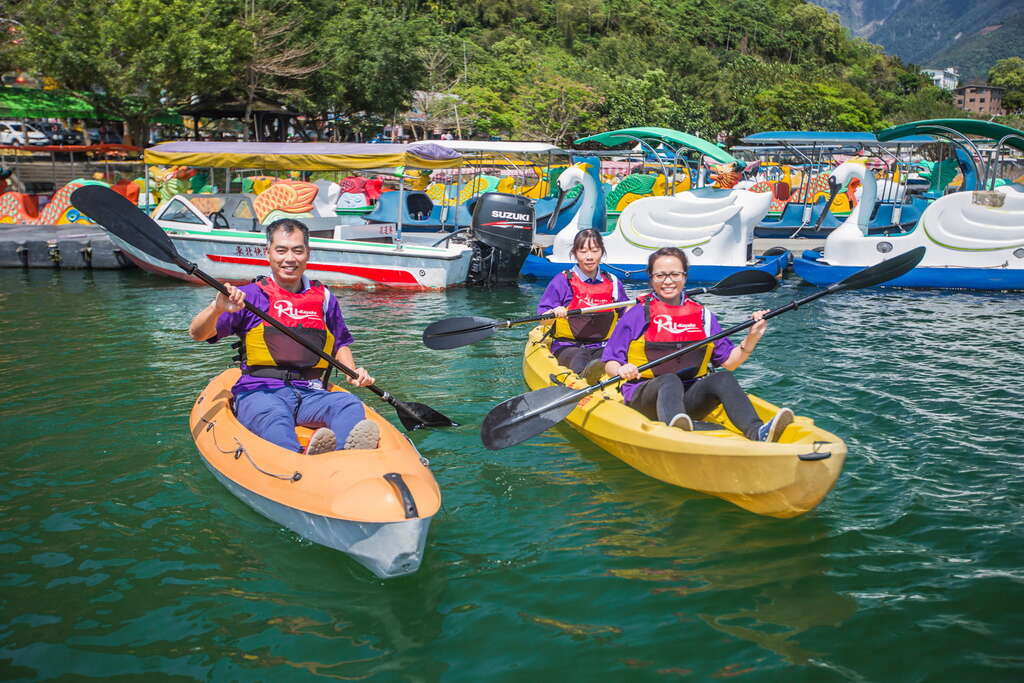 Facilities
Visitor Center
Parking
Selling
Trails
Remind
Due to the capturing and siltation of river, Liyu Lake was formed as a dammed lake. Anyone interesting in geology is invited to visit the largest inland lake in Hualien! The well-planned circular bike trail allows visitors to take a relaxed bike trip any afternoon.