Anchor
Camping
Flower viewing
Stargazing
Free
Saturday:Open 24 hours a day
Introduce
Chike Mountain is as well-known as Liushidan Mountain, for the fame of "three scenes of Chike" comparable to the long yellow lilies of Liushidan. Every year in August to September, the long yellow lilies blossom all over the hills. The magnificent view always amazes the visitors. Farmers in the fields harvesting the flowers is a great addition to the cultural scene.


During the Japan colonial period, Chike Mountain is known for Mori Oak (also known as Chike tree), a material for pistol handles when the Japanese were making guns. With time passed, Han-people moved here from the west and began farming crops such as corn and peanuts, and then long yellow lilies. Don't forget to visit the "three scenes of Chike" including the three pyrogenetic rocks in the lily fields, the thousand-ton stone turtle, and the thousand-year-old Wang house.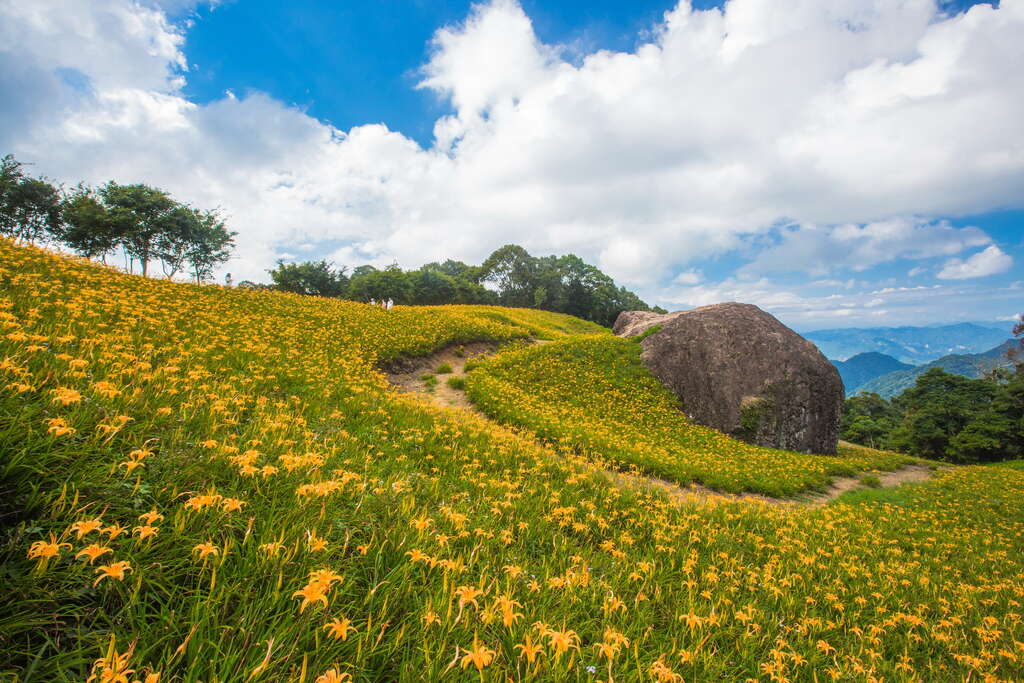 The Wang House is a Minnan-style wooden Sanheyuan, built with high-quality wood such as the Formosan Michelia, Zelcova, and Mori Oak (Chike tree). It's also the oldest existing house on Chike Montain. The drying of long yellow lilies at Wang House the Minnan Sanheyuan is a favorite scene for photographers. Farmers lay out long yellow lilies on the lemongrass oil felt roof and in the front yard. With the contrast between the black against the golden yellow, this is a unique scene you can only see at Chike Mountain.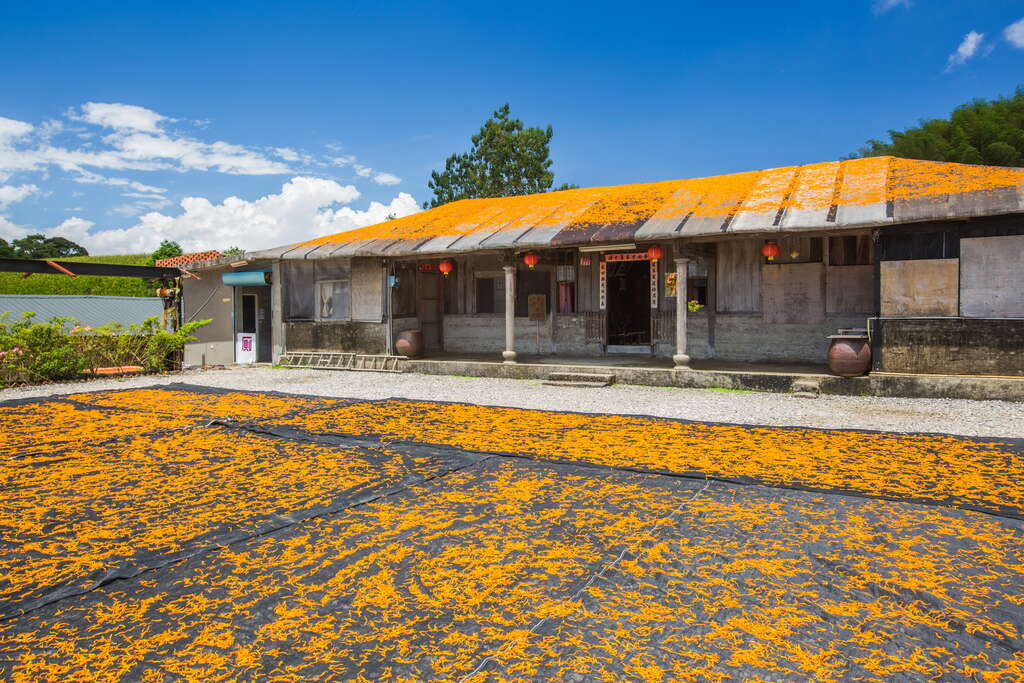 Remind
There will be traffic control as well as shuttle buses during the long yellow daylily flower season.