Anchor
Telling Fascinating Story Through Indigenous Feast! "Taste of Native Cuisines -The Journey to Tribal Villages"
Telling Fascinating Story Through Indigenous Feast! "Taste of Native Cuisines -The Journey to Tribal Villages"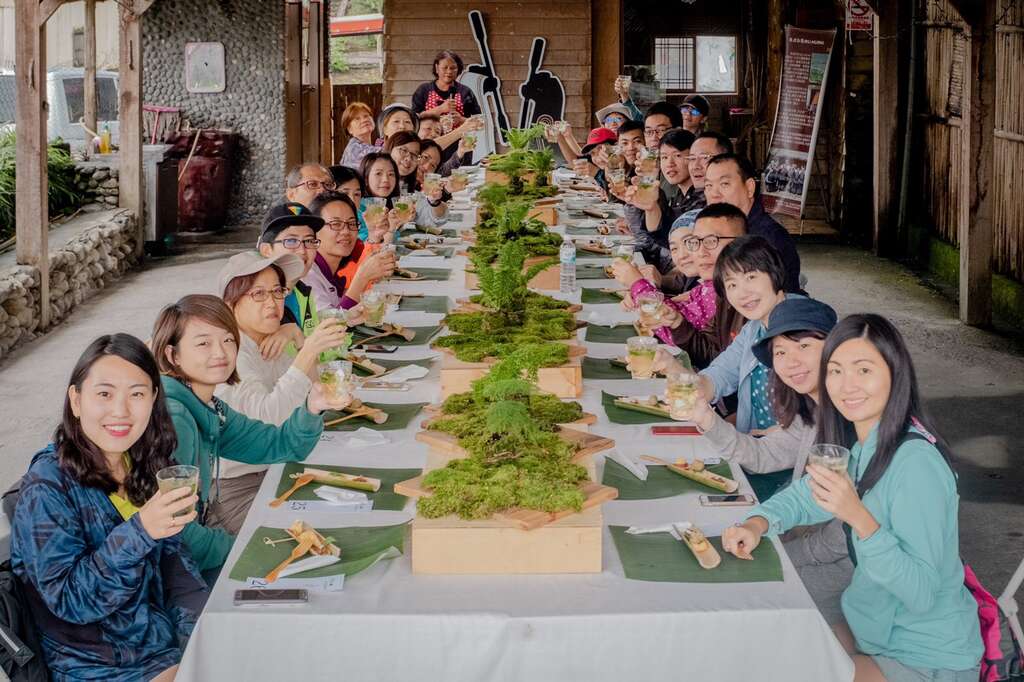 The 2nd of annual "Taste of Native Cuisines-The Journey to Tribal Villages" is to be held this year on October to November. The event program is organized and sponsored by Government of Tourism Bureau, National Scenic Areas of the East Rift Valley Administration Office.
As per Director Kuo Cheng-Ling of the Office:" The Taste of Indigenous Foods' Workshop is the down to earth of learning the tribal culture", and that:" In some aboriginal cuisines, the ways of preparing its recipes are based on their surrounding of natural or sea catchers of native plants and fishes or wild species, for that is indeed bio-cultural diversity. The key issues are for people to better understand the world in the face of climate change and the accelerating loss of biodiversity, that the living environments and lifestyle should have been return to the native basis."
Moreover, "Music is essential element of aboriginal culture and lifestyle! Singing does in the event of celebrations and ceremony, no matter is glory or sadness. The ballads are also associated with aboriginal gourmets' culture presentation; such as the eight co-sounds of Aboriginal Bunon Tribal music for celebrating the good harvest!" According to an award winning aboriginal chief, Mr. Chen Yao-Zuang.
The gourmet trips this year, consist of six tribal villages through East Rift Tribal Village in Hualine & Taitung County. The schedule of the taste of traditional foodway culture experiences to the award winning "Shopping Design-Taiwan, design best 100" prestigious fine dining indigenous kitchens will be included: October 26 -Mayuan Tribe, October 27-Chilo Tribe, November 9,10-Taiba Tribe & November 16,17-Gilamide Tribe in Hualine County and, November 2,3-Yongkang Tribe, November 23,24-Kangding Tribe in Taitung County. Plan now for the enjoyment of fully leisure for relaxation, making a mostly pleasant journey and unforgettable living experience for the event program that guaranteed your enjoyment to this specific, Taste of Indigenous Feast; that you can only get in the beautiful East Rift Valleys' tribes.
For details of information and your reservation to participate journey to the events program held in each individual tribal villages. Shall you have any further questions on the subject events program and for your presents, please feel free contact Miss Pisuy Silan at (03)887-5306 for English speaking services.