Anchor
Local Buses
If you are a low carbon traveler who love planning your own itineraries, the use of local buses must be very helpful. Both Hualien Bus and Dingdong Bus offer various routes for you to choose from and enjoy a nice trip through the East Rift Valley.
Related Info.
Taiwan Tourist Shuttle/ Taiwan Tour Bus
If trip planning is a daunting task to you, just hop on a Taiwan Tourist Shuttle bus (East Rift Valley Line) or a Taiwan Tour Bus and savor the good times of your slow travel.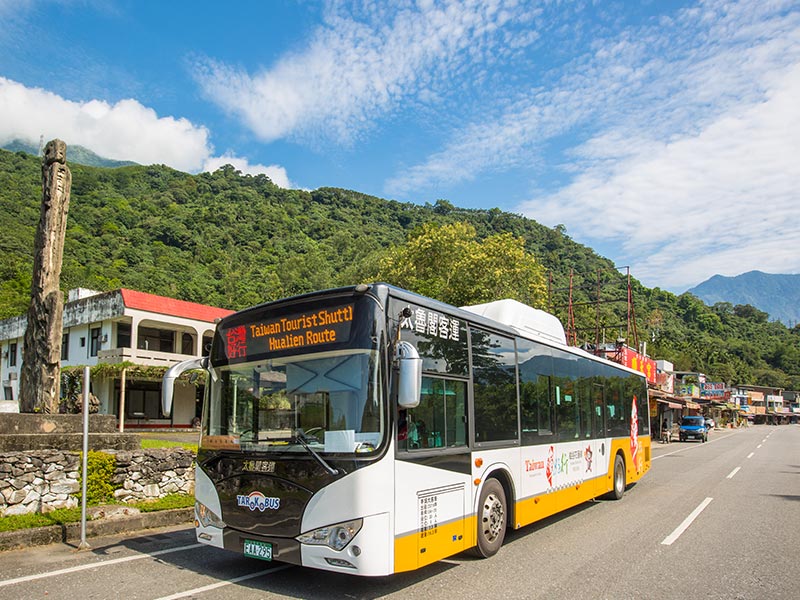 Taiwan Tourist Shuttle
Hualien Route
Hualien Station (TourismCenter) → Taiwan Tourist Shuttle - Hualien Route → Danongdafu Forest Park
East Rift Valley Line
Taitung Bus Station → Taitung Station → Taiwan Tourist Shuttle - East Rift Valley Line → Luye Station → Luye Gaotai
i-Chihshang Mountain Line One-Day Pass
For travelers who aim at the rice paddy field view in the southern part of the East Rift Valley, "i-Chihshang Mountain Line One-Day Pass" issued by Dingdong Bus is highly recommended. The same pass can be used to take a Taiwan Tourist Shuttle Bus (East Rift Valley Line), not only taking you to main tourist attractions but also reminding you of the pleasure of bus tours.
※Reminder
i-Chishang Mountain Line passes through Chishang, Guanshan, Wuling, Longtian and so on. To begin your journey from Taitung, "i-Chihshang Mountain Line One-Day Pass" would be perfect for you!
Bike Tours
The best way to challenge oneself is a cycling trip through the East Rift Valley. You can propel the bike forward with your feet and explore the charming rural villages at the same time. County Road 193 and 197 are two highly-recommended bike routes. There are some ups and downs along County Road 193, but cyclists will be stunned by green rice paddies or golden shower trees in full bloom. Starting at downtown Taitung and stretching to Chishang Township, County Road 197 has some sections still unpaved but offers spectacular views over the shoreline as well as the Rift Valley.
Goodwill Guide Taxi / Wheelchair Accessible Taxi Service
For those who would love a guided tour but hate waiting for bus or train, Goodwill Guide Taxi promoted by the government of Taitung County is an excellent choice. Hospitable Goodwill Guide Taxi drivers will lead passengers through the East Rift Valley in depth. Besides, travelers with physical disabilities can choose wheelchair accessible taxis to enjoy not only a slow tour but also high-quality services.
Self-drive Tours
Self-drive tours allow you the freedom and flexibility to go wherever you want and whenever you want. You can rent a car at TRA Hualien or Taitung stations. Don't forget to fill the gas tank to full first since the distance between destinations could be very long. Once everything is ready, hit the road and have fun!
※Reminder
Be sure to bring your passport and international driving permit while renting a car.
East Rift Valley-Provincial Highway No. 9
From TRA Taitung Station or Taitung Airport, take Provincial Highway No. 9. To go northbound, you can enjoy the natural beauty of the East Rift Valley. To go southbound, you can pay a visit to Zhiben Hot Springs or feast your eyes on the scenic seascape of Taitung. To keep moving south to Pingtung, you can switch onto the South-Link Line and drive all the way to Kenting.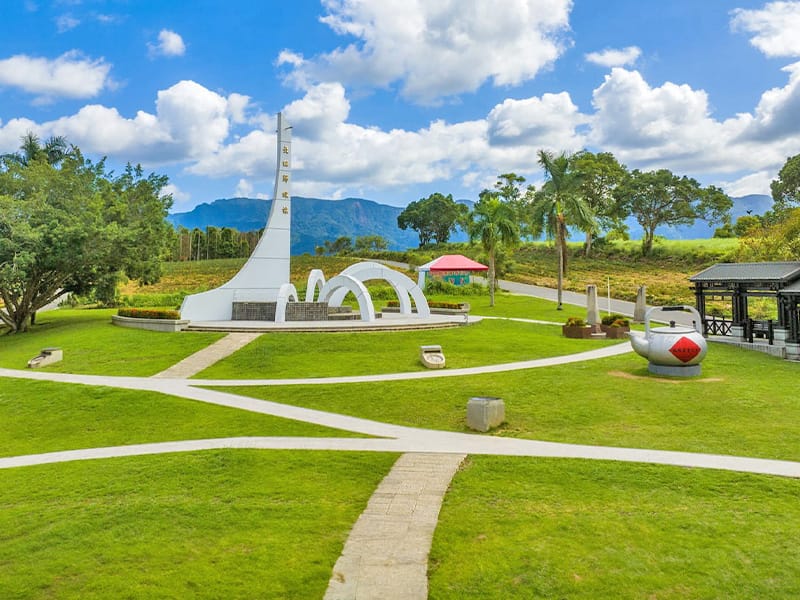 County Road 193
From TRA Hualien Station or Hualien Airport, take the coastal route, cross Hualien Bridge and turn to the right to go southbound. (Northbound travelers can enter County Road 193 from Lehe Village, Yuli Town.) Along the way, you can immerse yourself in the beauty of flame trees, pomelo trees and other natural landscapes. Passing through Mizhan Historic Trail, Chunri Ceroh Tribe, Luman Lake, Xiuguluan River and Tiefen Waterfall, County Road 193 invites you to indulge in the road trip.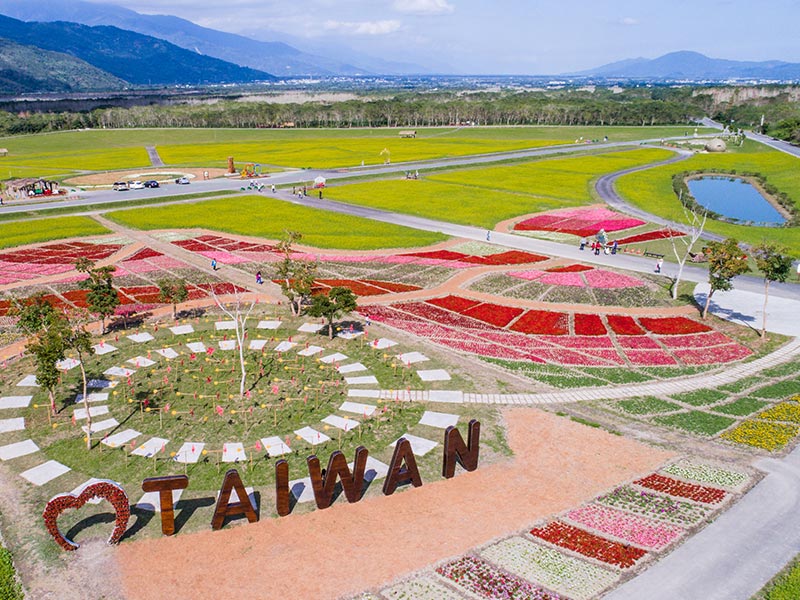 County Road 197
The 60-kilometers-long County Road 197 passes through Dianguang Village and Luanshan Village as well as features rice-paddy landscapes extending to a chain of towering mountains. Visitors can climb to a high point to overlook the Liji Badlands and the beautiful coastline. County Road 197 is perfect for either a self-drive tour or a cycling adventure.