Anchor
Seniors' trip - an intellectual half-day tour
Introduction
Day 1 Day
Season All Seasons
Category Recommended tours
Introduction
Fresh air is always refreshing. Get away from the hustle and bustle of the city and join a bus tour to the East Rift Valley for a relaxing trip! Visit the temple full of Zen; go around Liyu Lake to enjoy the phytoncide; observe the rich ecology at Yunshanshui; and explore the simultaneous nostalgia and modernity at the Cultural and Creative park.
Route:



【DAY 1】
Jian Shrine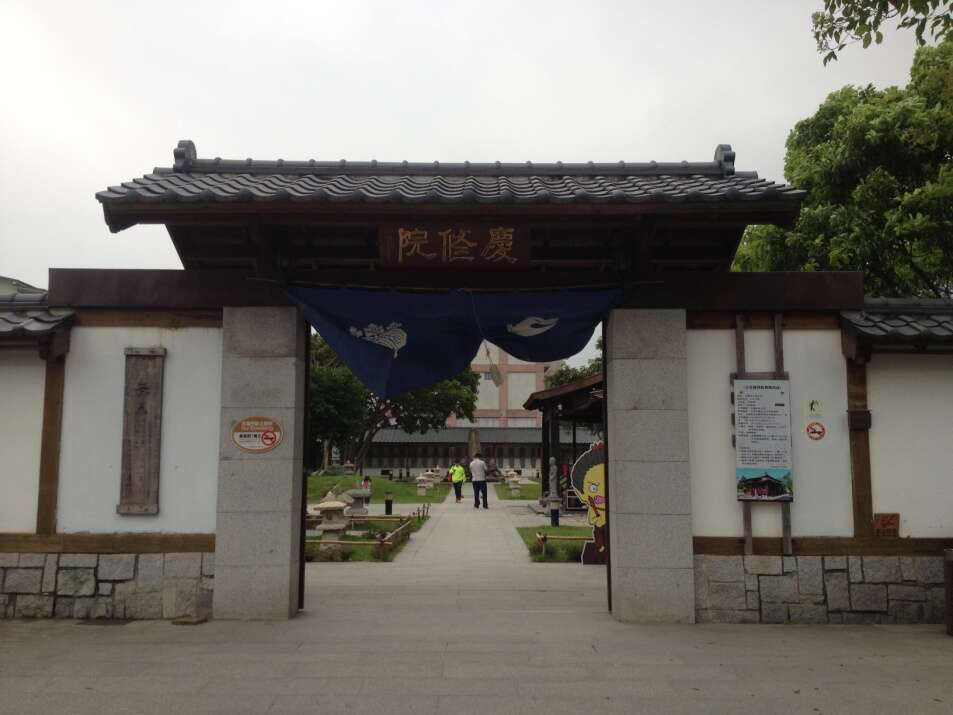 Jian Shrine is recognized as a third-class national historic site built during the Japanese rule. It is the only well-preserved Japanese-style temple in Taiwan. Formerly known as Shingon Buddhism Yoshino Buddhism Institute, during the Japanese rule, the shrine not only served as a center of faith but also a medical clinic, a school, and a funeral home.
Inside the shrine, Hobo-daishi, Fudo Myo-o, and Bishamonten are worshiped. The shrine building is mainly wooden, built by the Japanese traditional method. The rooftop is a Japanese rectangle tented roof, Hogyo-zukuri. The podium in the middle of the room extending to the back is also unique. Lush green in the garden fills the place with vitality, serenity, and zen.
Liyu Lake Scenic Area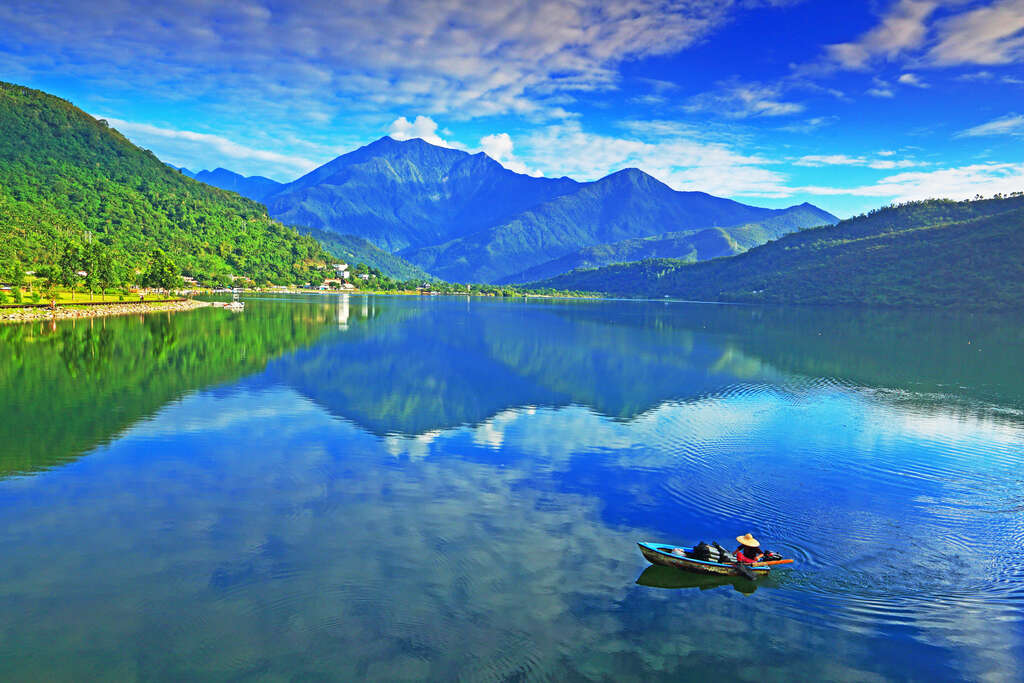 Located in Shoufeng, Hualien, Liyu Lake is the largest inland lake in Hualien area. The lake and surrounding mountains are particularly charming. It is a quiet sanctuary known to locals and tourists.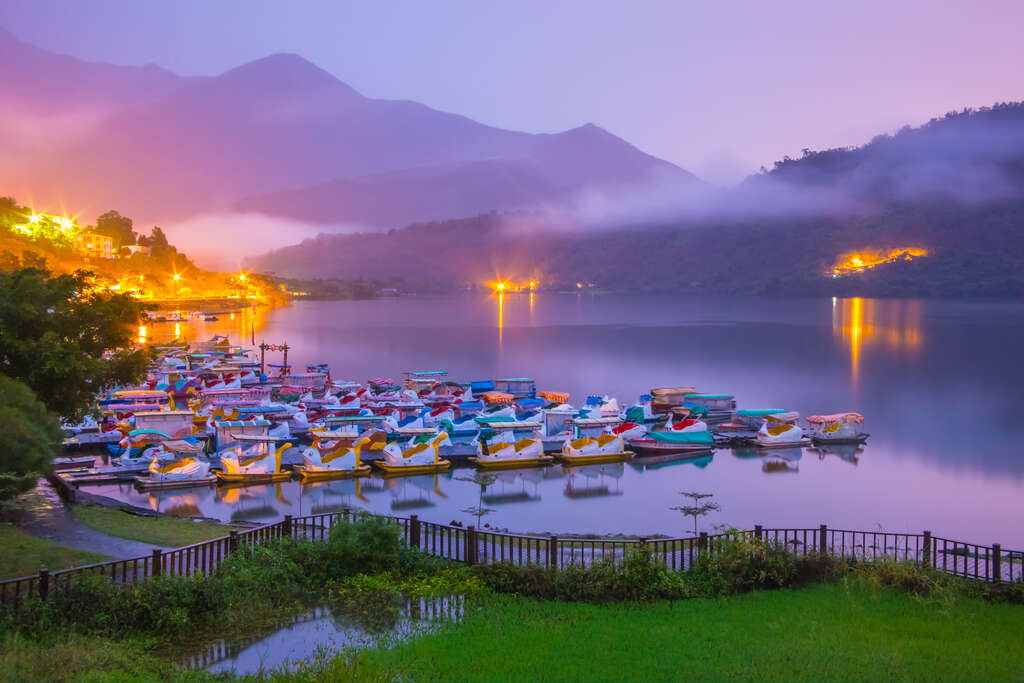 Located at the northmost tip of the East Rift Valley National Scenic Area, it is a barrier lake formed by Mugua Creek and the tributaries of Hualien Creek. Because the adjacent mountains resemble carps, the lake is therefore named accordingly.
There is a local saying, "There are carps on Liyu Mountain, swimming in the water in Liyu Lake." It is an apt description.
Yunshanshui
This recreational farm is perfect for taking your family here. The serene, 4-hectare "Dream Lake" has crystal clear water, in which you can find many kinds of fish, attracting migratory birds and local birds to come here to forage and settle. It is perfect for visitors looking for an ecological tour!
A wide variety of palm family plants are planted in the farm, as well as seasonal flowering plants and broad-leaved trees. You can enjoy different scenery throughout the year. As the season changes, the trees here will show different colors. Visitors who love to take pictures continue to flock here and are always amazed by the photos. This is a great secret spot in Taiwan to enjoy Europe-like scenery.

Hualien (Old Brewery) Cultural and Creative Park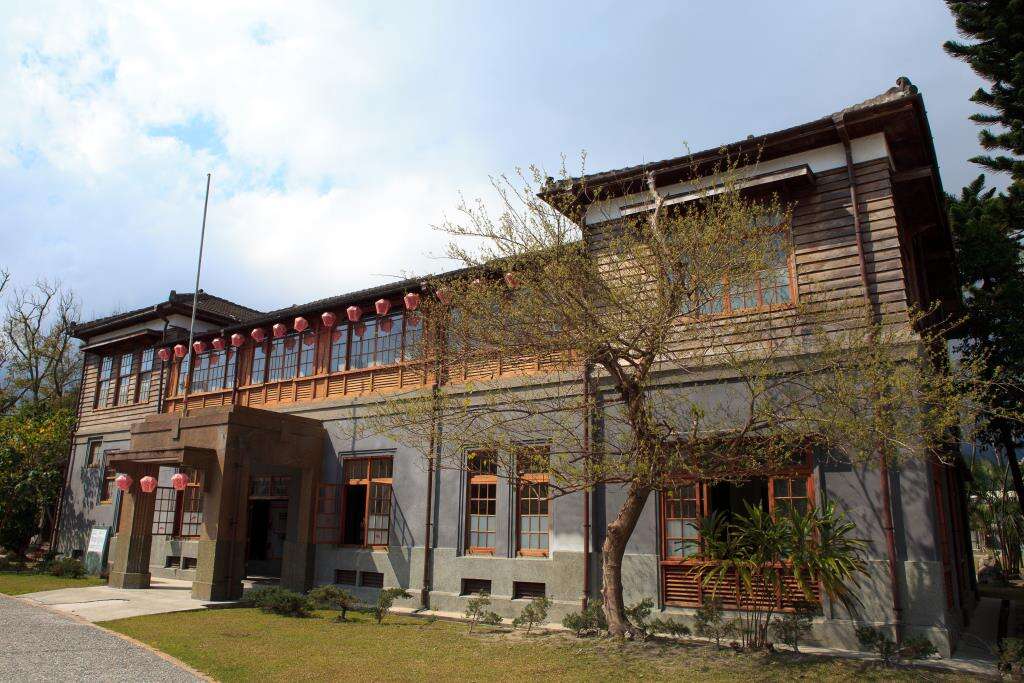 Converted from a century-old brewery, Hualien Cultural and Creative Park is one of the five largest cultural and creative parks in Taiwan developed by the Council for Cultural Affairs (Currently Ministry of Culture). Located in downtown Hualien, the park is vast in space. The old brew houses have been preserved and converted into creative and cultural spaces. The simple and unadorned old design can be appreciated, showing visitors what the brewery used to look like. It is a great place for taking pictures and a walk.
Old brew houses in the park have been transformed into art spaces. Under their aged appearance, there are deep cultural connotations. The exhibition halls, small theaters, warehouses, and office halls all present simultaneous nostalgia and modernity. This is also the venue for many important art and cultural activities in Hualien. Interested visitors should stop by. Maybe you will find an unexpected exhibition that you like!
Charge
Please refer to Taiwan Tour Bus, Tourism Bureau, MOTC regarding the bus tour fee.
Notes
Downtown hotels/Train Station➜Jian Shrine (closed on Mondays, changed to Taikai Xin Farm or Donghua University) (11.9K)➜Liyu Lake Scenic Area (13.9K)➜Yunshanshui Dream Lake➜Hualien (Old Brewery) Cultural and Creative Park (21.4K)➜Train Station/downtown hotels
Remind
The circular bicycle path and walking trail can be slopy in some parts.
Be careful of slippery roads and downhill sections particularly when close to the cliff.